Applicable Sentinel products that are relevant to warehousing …
Sentinel Vision A.I.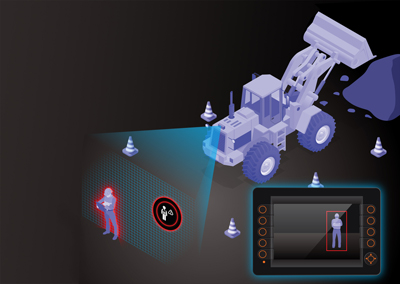 Sentinel Vision A.I. is a pedestrian detection system that warns machine operators when a pedestrian is in a machine blind spot or a hazardous zone near mobile machinery and heavy vehicles. The system uses the latest in Artificial Intelligence & Pedestrian Recognition to keep personnel and machines safe.
The Sentinel Vision A.I. system incorporates multiple cameras, which are mounted to mobile machines such as wheel loaders, excavators and refuse trucks with as many or as few cameras installed as needed.
Features:
Pedestrian Recognition using Artificial Intelligence.

Fully configurable detection zones.

Operator warning buzzer and optional external alarms.

Integrated pre-start safety checks.

Retrofittable to any machine.
Benefits:
Always vigilant and safer than a spotter.

Changes operator and pedestrian behaviours.

Optional motion stop integration available.

Expandable number of cameras to allow greater machine coverage.
Sentinel HV Aerial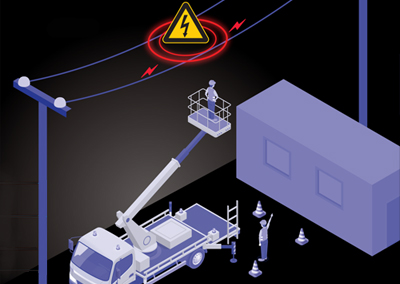 Sentinel HV Aerial is a Patented High Voltage Protection System which can be retrofitted to any machine that may have contact with overhead powerlines and electrical conductors. The system can detect overhead powerlines and using motion cut valving is prevents the machine from moving closer while allowing the operator to direct the machine away from the electricity source.
The Sentinel HV Aerial High Voltage Protection System uses a capacitive sensing and active interference from radio frequency and other sources, minimising nuisance detections. Using military grade wireless sensors and solar powered voltage detectors the Sentinel HV Aerial is ideal for any machine type especially cranes, excavators and emergency vehicles.
Features:
Automatic detection of HV powerlines.

Motion cut valving prevents accident contact with powerlines.

Onscreen and audible alarms.

Military grade wireless sensors and solar powered detection modules.
Benefits:
Always vigilant and safer than a spotter.

Retrofittable to any machine that may encounter overhead power lines.

Detects distribution voltages commonly used in Australian Electricity and Rail networks 11KV and above.
Custom Control Systems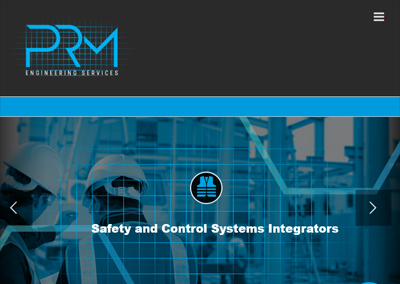 PRM Engineering Services specialise in innovative control and engineering solutions, through our energetic and highly qualified mechatronic engineers, making PRM Engineering Services a futuristic hi-tech flexible and dynamic team, ready to move quickly, but backed by firm values, integrity and a professional reputation in Australia and internationally.
Industries such as earthmoving, utilities, oil and gas, construction, transportation, rail and infrastucture can benefit from our expertise as follows:
Vision Systems Expertise.

Sensor Integration Projects.

Improving Safety Performance.

Custom Engineered Automation Solutions.

Increasing Productivity with Technology.

Latest Technology Options Assessment.

Minimising Human Involvement.

Transparent and Consultive Partnering Model.

Improving Availability and Uptime.

Focus on Solutions, Not Products.